Description
50 Ton, 10 ft. wide 40 ft long, 6 axle. All aluminum wheels with new hub piloted, bearings, seals, brake drums, tongue steered. 10 inch lift tower, ridewell suspension, new pony motor, new paint job.
---
Location
Lansing, IL 60438
---
Specifications
Make & Model
2000 Aspen Trailers, Dolly
Manufacturer
Aspen Metal Products & Fabricators Ltd
Axle Configuration
6-Axle
Trailer Specification
Tag Dolly
2000 Aspen Trailers Dolly
Trailer , Other
---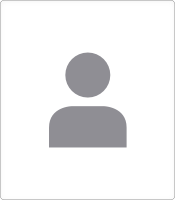 by Double M Trucking Inc
---
Need experienced CDL A drivers
Are you experienced CDL A driver? Drive brand new 2022 semi truck with us.
Dry Van;Reefer
Description
Experienced driver needed for regional runs.
$1300 for 4 days, $1800 for 6 days a week.
Every other night at home.
Weekends home.
Terminal to terminal hook and drop.
Runs for FedEx, UPS, and others.
More rigs in the same area